Accessibility Through Voice
Voice technology is being harnessed to give individuals with disabilities

access to jobs.
Every person deserves equal access to employment opportunities. Now voice technology is being harnessed to provide that for individuals with disabilities. The playing field is leveling.

Zammo's work with Our Ability has recently been highlighted by The Blind Guide, an incredible resource for people who are blind or visually-impaired.
Blind Guide editor, Ed Henkler, talked with Our Ability CEO, John Robinson about the difficult time people with disabilities have faced while trying to access coronavirus-related information during the COVID crisis.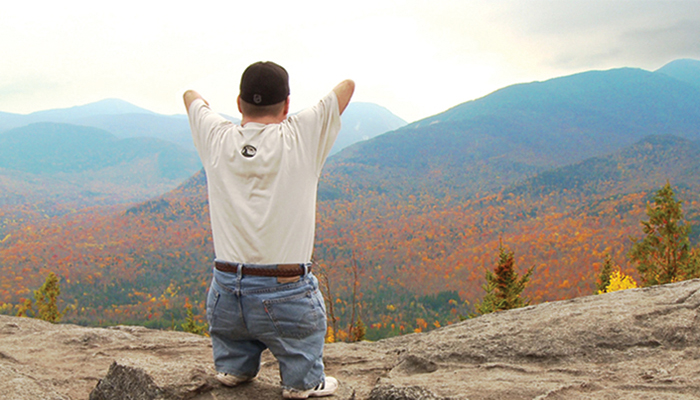 John Robinson, Our Ability CEO
Our Ability wanted to inform their users quickly and accurately so they, "quickly added the CDC-approved content to the Our Ability knowledge base in Zammo, which made this time-sensitive health information immediately accessible on voice," Henkler said.
"There aren't a lot of technologies for people with disabilities, so we have to build them ourselves." John Robinson said at a national Start Avility event hosted by Maria Town, CEO of AAPD and sponsored by the PEAT, which is supported by the U.S. DOL.
Our Ability has begun their next advancement through Zammo, Launch Jobs Ability, which will, "enable people with disabilities to create a job profile entirely on voice, with the user never needing to type on a keyboard or see a screen," Henkler said. "By utilizing voice AI, Our Ability is opening up a whole new world of information and opportunities to people with disabilities."
Through working with Our Ability, Zammo is helping to inform employers of the business value of hiring people with disabilities. "This choice isn't a compromise or even altruism," Henkler said. "It's just good business."
Employers are now using Algorithm-driven hiring tools, such as recorded videos of the interviewee and online tests and games, as a fast and efficient way to process job applications in large numbers. While employers believe the software will identify characteristics of successful employees that human recruiters would not identify on their own, these algorithms have the risk of discrimination written invisibly into their codes. For people with disabilities, those risks can be profound.
"A huge portion of the population lives with a disability—including one in four adults in the U.S.," Alexandra Givens said. "But there are many different forms of disability, making bias hard to detect, prove, and design around." Zammo is collaborating widely to ensure AI is implemented fairly and benefits everyone.
"There is a myth that accessibility impedes innovations, but history shows us the opposite is true," Anne Taylor, Director of Supportability in Microsoft's Accessibility program said. "Innovations such as video captioning for the deaf to access television programs is now used in bars and restaurants everywhere for all people to use, and voice recognition technology developed in the late 1970s at Rehabilitation Medicine in New York for patients to operate their wheelchairs is now available in everyone's phones and cars. These examples, among others, teach us that accessibility innovations can benefit us all."
Representatives from The U.S. Department of Labor commented on the issue in Henkler's piece with their thoughts regarding the main hindrances to employment for disabled individuals:
"There remain barriers, including a lack of understanding about the employment capacity of workers with disabilities. We believe this remains the biggest issue we need to address in order to improve employment opportunities for people with disabilities."
"The key is to foster disability-inclusive workplaces, ones where all people are valued for the skills and talents they bring to the table."
"Nothing is more effective at improving understanding than simply having people with disabilities as part of the team."
Read The Blind Guide's full article here and visit their website at theblindguide.com for an extensive database of resources for people with disabilities, inspiring stories within the blind and disabled community, and more.
Eager to learn more? Check out our videos showcasing how Zammo's no-code platform is revolutionizing business for enterprises and government agencies.